Mazuna World is a brand new 2D platform game for Android, currently in development by Appijo! Featuring multiple game modes, over 130 levels and a built-in level editor – don your trusty adventuring hat and explore 5 exciting game worlds including deserts, caverns and creepy castles!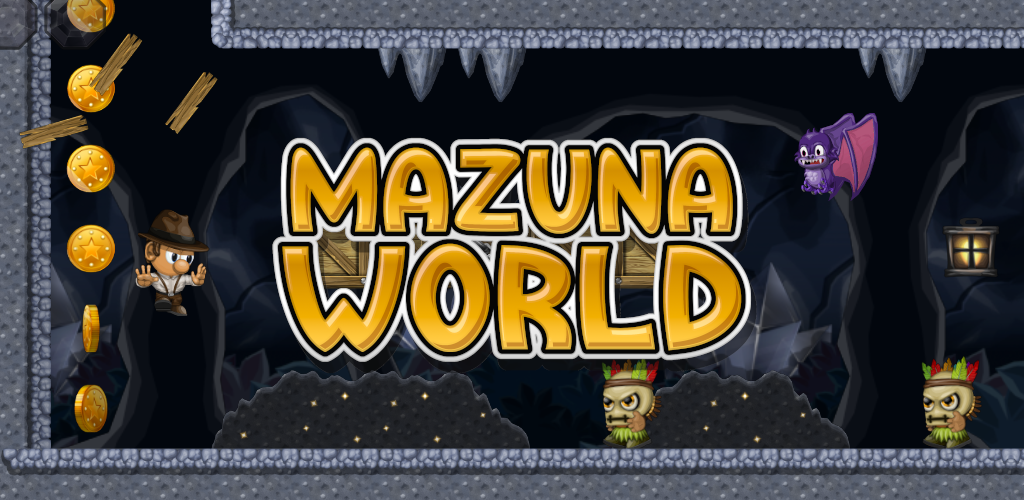 Play and Create! With 4 game modes and 130+ levels, Mazuna World is jam-packed with platforming fun, but if you still want more, you can create your own levels in the built-in level editor!
Adventure Mode is a traditional platform game featuring 5 spectacular worlds to explore, hidden gems, secrets and enemies to bash!
Challenge Mode allows you to play randomly selected challenges until you run out of lives! Watch out, these levels are extra tough, and expertly designed for Mazuna Masters!
Coin Dash features auto-scrolling levels littered with coins, and you must collect enough to beat the stage before your time (and luck) run out!
Map Editor is an easy to use, fully featured level creation tool built into the app that lets you quickly make and play your own levels by selecting tiles and dragging your finger across the screen!
Mazuna World is now available on the Google Play store! Watch this space for more info and updates.