Long before the days of writing mostly 2D games for Android, we were developing 3D tools for game development on Windows, and we created a 3D modelling application called deepMesh, which quickly grew in features and was briefly made available to other developers, before we decided to continue updating it purely as an in-house tool.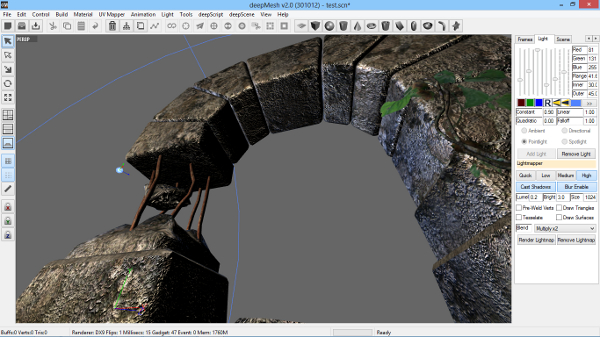 With the birth of Appjio as an Android-only developer, we continued to adapt and develop our little modelling program in the shadows, adding new proprietary 3D model formats and animation tools that would work with our brand-new graphics engine for mobile, and we still use it to this day.
While our first 4 Android games are strictly 2D – they're all built (with the exception of Bun-Fu) on our in-house 3D engine, deepScene, which happens to have some pretty solid 2D capabilities to boot – but none of these games show what our engine is actually capable of, which is why we'll be focusing more on 3D games going forward – although we have no plans to abandon 2D games at all.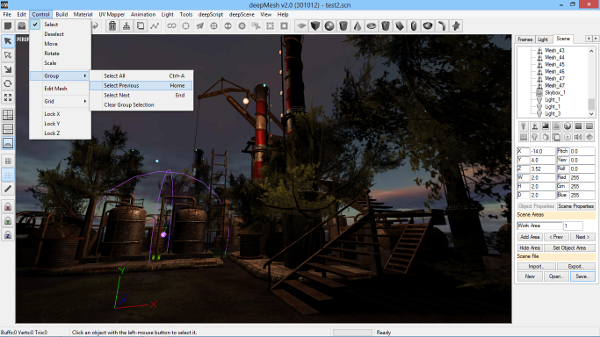 deepMesh features all the 3D modelling, texturing, animation and lighting tools you'd expect, alongside a built-in scene editor (also called 'deepScene'), scripting, and support for around 20 model formats (including our own).
While our deepMesh modeller, and our graphics engine 'deepScene' are unlikely to be released to third-parties in the near future, we thought you'd enjoy a little insight into the tools we use and develop behind-the-scenes at Appijo.
We'll talk more about the actual 3D engine in a future post, so stay tuned – and don't forget to subscribe to our newsletter if you want more of this kind of content!