Confuza Ball is a fast-paced 3D puzzle game for Android with a bouncing ball that can defy gravity to roll around on any surface to collect items and reach the goal on each of the challenging stages. You'll need all your puzzle-solving skills to bounce across gaps, go upside-down and avoid traps and pitfalls before the timer runs out! Every stage is littered with coins and gems to collect, but reaching them will leave you scratching your head!

With stunning 3D graphics, a variety of level themes to discover, and a relaxing soundtrack to keep you focused on the devious puzzles, Confuza Ball will keep you coming back for one more try!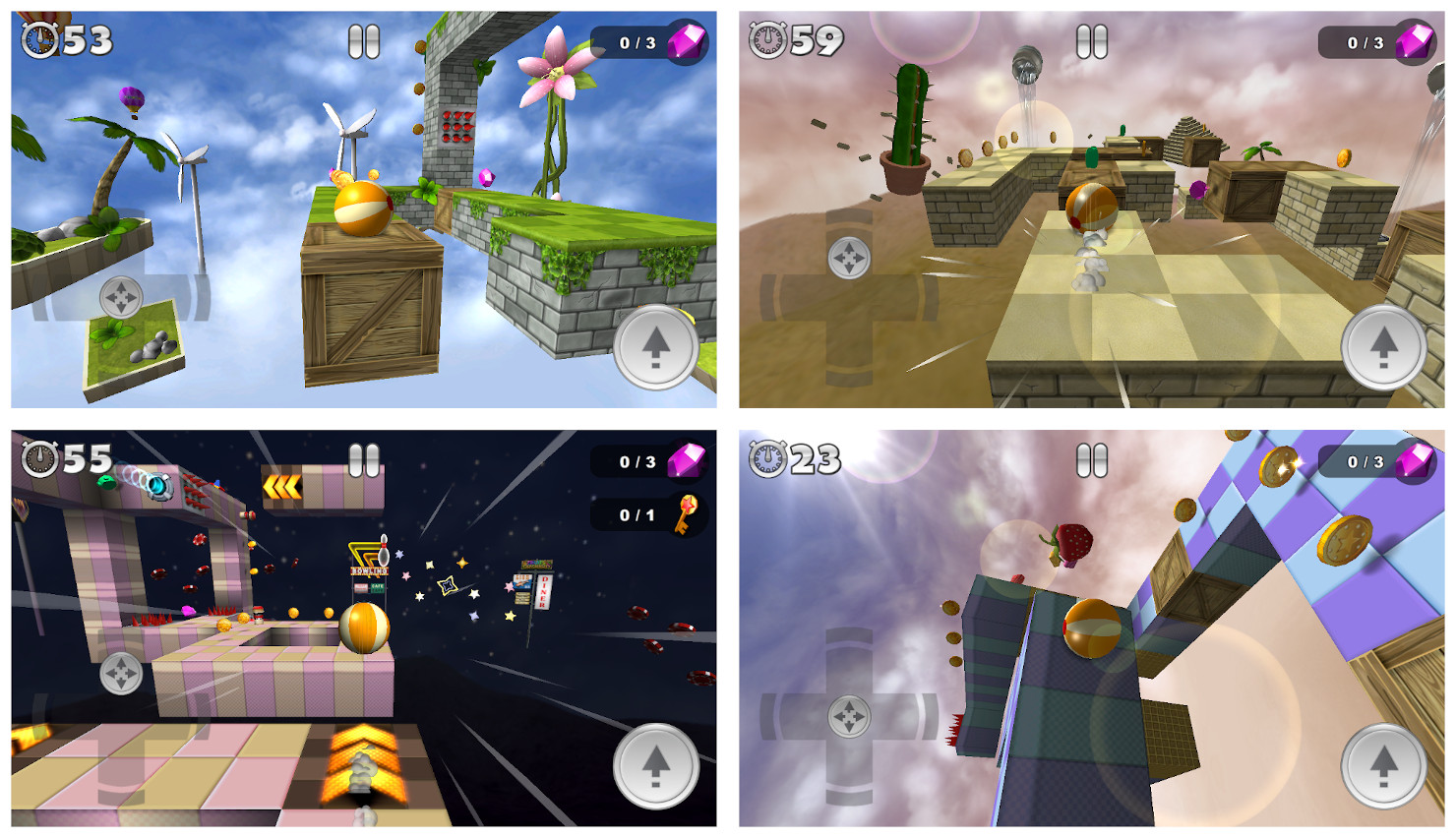 This is no ordinary ball – rolling off an edge will change the direction of gravity, allowing you to stick to any surface – but be careful not to roll away, as your ball cannot stick to surfaces while bouncing. This means you'll have to think laterally to reach the exit while avoiding spikes, bees and other traps!
Explore floating sky-gardens, dry deserts, city lights and unusual worlds as you try to wrap your head around this confuzing 3D brain-teaser.
Features
Stunning 3D graphics
Awesome electronic music tracks
Brain-bending platform puzzles