Appijo games are all about bringing visual appeal and quality entertainment to mobile devices. Browse our growing collection of mobile games below, or check out the blog to see what we're currently working on.
---
Confuza Ball

is a brain-bending 3D puzzle game with gravity-defying tricks and traps that will challenge even the most adept puzzle-fans with a unique rolling mechanic designed to confuze, disorient and entertain you across many fun levels!
---
Mazuna World

is an exciting and challenging new platform game for Android with multiple game modes, hidden secrets to find and a built-in level editor! Explore jungles, caverns and castles as you collect coins and find hidden gems in 5 unique worlds.
---

Treasure Gems is a classic match-3 jewel-busting puzzle game with hundreds of levels to complete. Grab coins and earn points for unleashing explosive combos and clearing each challenging puzzle!
---
Fruits Orchard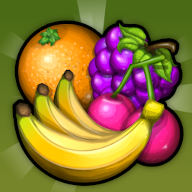 is a fruit-crushing match-3 puzzle game for all the family! Discover over 300 challenging puzzles with tiles to break, coins to collect, jelly, owls and much more in a dazzling fruit swapping mobile game!
---

Bun-Fu: Way of the Rabbit is a fast-paced and challenging 2D platform game for Android devices, featuring 30 levels of shuriken-throwing kung-fu action that will test your skills to the limit!
---